Ben Folds & A Piano
Barbican Hall, London.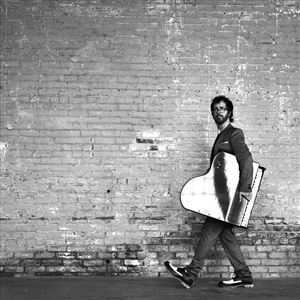 This event is for over 14s only - No refunds will be issued for under 14s.
More information about Ben Folds & A Piano tickets
Taking to the stage with just a grand piano for company, cult hero Ben Folds plays tracks both classic and current.
After focusing on large-scale live work with orchestras in recent years, this show recalls his original solo tours where he defied sceptics by delivering high energy rock performances using only a piano. There are few musicians that can draw on such a varied and vast body of work, and tonight don't be surprised to hear Ben Folds Five favourites followed by stripped back renditions of newer songs. The real joy of a Ben Folds concert comes from the man himself, with his love for the music shining through on every occasion

Matt Holubowski will be supporting on this event.

Born of a Polish father and a Quebecer mother, Matt Holubowski grew up in a bilingual household in Hudson, QC and has always lived at the crossroads of the French and English languages. This notion of isolation of two cultures within a single territory fascinates this globe-trotter; lover of his planet and its infinite cultures. With this second album, Solitudes, the self-taught musician, poet and composer offers eleven titles that in many ways evoke isolation, estrangement, and exile, but also delves into the forms of solitudes we seek and often at times need.

Holubowski's unmistakable voice and steadfast personality was revealed to some through his appearance as a finalist on the super-popular TV show La Voix. He has since worked tirelessly, surrounding himself with invaluable musical collaborators, with Stéphane Bergeron (Karkwa) on drums, Marc-André Landry on bass, Simon Angell (Patrick Watson) on guitar and Marianne Houle on cello. Connor Seidel produced the record, and co-mixed it with Warren Spicer (Plants and Animals).

The resulting Solitudes sold over thirty-five thousand units in Canada since its release in September 2016 and was nominated for Album of the Year (English-language) at the 2017 ADISQ Gala.

Its following tour took him from Montreal to Hamburg, New York, Paris, Los Angeles, Toronto, Vancouver, Ottawa, and many other cities in Canada and abroad with over 130 shows booked. He will be opening for Ben Folds' European tour in fifteen cities across the continent, followed by performances at Bonnaroo Festival in Tennessee, Lafayette Festival in New Orleans, Printemps de Bourges, Festival d'été de Québec, The Great Escape in Brighton, Winnipeg Folk Fest and still more to be announced.
Taking to the stage with just a grand piano for company, cult hero Ben Folds plays tracks both classic and current.
After focusing on large-scale live work with orchestras in recent years, this show recalls his original solo tours where he defied sceptics by delivering high energy rock performances using only a piano. There are few musicians that can draw on such a varied and vast body of work, and tonight don't be surprised to hear Ben Folds Five favourites followed by stripped back renditions of newer songs. The real joy of a Ben Folds concert comes from the man himself, with his love for the music shining through on every occasion